The Galaxy Note 8 is Samsung's best Android camera phone ever. Dual Cameras with 2x optical zoom, image stabilisation and a huge high resolution AMOLED screen make it a joy to take photos. The Note 8 is expensive but if you buy it, you won't need to buy a separate compact camera for holidays.
Not sure if you want to buy a Samsung Galaxy Note 8 (SM-N950F) Android smartphone because the tech review websites don't have good photo examples?. View my full resolution with EXIF photo galleries containing a variety of subjects including food, street art, parks, flowers, architecture and night time photos which will give you an idea of how the Samsung Galaxy Note 8 (SM-N950F) camera performs.
The Galaxy Note 8 is Samsung's first with dual cameras on the back.
The back main camera takes 12MP photos using a 1/2.55″ size sensor with f/1.7 aperture and 26mm equiv. focal length. The second back camera used for optical 2x zoom is also 12MP but with a smaller 1/3.4″ sensor with slower f/2.4 aperture and 52mm equiv. focal length. Video recording is upto 2160p/30fps quality.
Both back cameras have dual pixel phase detection autofocus and Optical Image Stabilisation which helps to takes photos and videos at dawn, dusk and night time.
The Front selfie camera is 8MP with a fast f/1.7 aperture, autofocus; Video recording is up to 1440p/30fps quality.
Don't think that the megapixel numbers mean the Note 8 takes worse photos than other new phones which have 16MP or 20MP cameras. Samsung has chosen the smarter approach of using fewer but larger pixels that gather light more effectively so you can take better photos.
I don't usually mention the display when reviewing camera phones but the Galaxy Note 8's huge 6.3″ inch Super AMOLED 'Infinity Display' (2,960 x 1440px high resolution @ 522ppi) screen looks amazing and is able to display brighter images than any mobile phone I've used before.
This screen capability really helps when composing photos and viewing them later, images on screen look vastly better than any 1080P (1920×1080 medium resolution) phone screen I've used before.
Note that by default to save battery life Note 8 screen doesn't use it's full resolution. You have to go to Settings > Display > Screen Resolution > WQHD+ to enable 2960 x 1440.
If you enable it in the camera app, HDR is applied intelligently automatically.
Mentioning the camera app, there is a Pro mode (swipe right after opening Camera app) which lets you manually set white balance, ISO 50-800, Exposure Time 1/24000 to 10 Seconds, Manual focus from Macro to Infinity and Metering eg Spot or Matrix.
When in the Pro mode there's also an option in Camera app settings > Rear Camera > Picture Size to save RAW (DNG format) files as well as JPG. This is useful for long exposure and low light/night photos.
Selfie photo taken with Samsung Galaxy Note 8 (SM-N950F)
Here's an example of a selfie of me taken in Redfern with Marriage Equality street art in the background.
Optical Zoom photos taken with Samsung Galaxy Note 8 (SM-N950F)
For the photos below where I've taken 2 shots of each subject the first photo is 1x optical zoom and the 2nd photo is 2x optical zoom so you can compare the pair.
Live Focus (Software Bokeh) photos taken with Samsung Galaxy Note 8 (SM-N950F)
Live Focus mode allows you to take a photo with shallow depth of field. Using the Samsung Gallery app you can then "post focus" and save that photos with varied amount of background blur. Examples below are 100% blur, 60% blur and 0% blur.
Dark Interior / Night Time photos taken with Samsung Galaxy Note 8 (SM-N950F)
Sydney Street Art photos taken with Samsung Galaxy Note 8 (SM-N950F)
Sydney Architecture photos taken with Samsung Galaxy Note 8 (SM-N950F)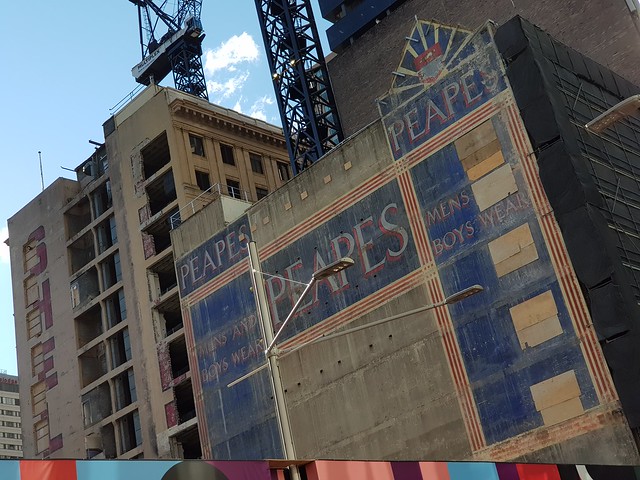 Panorama, Garden and Park Photos taken with Samsung Galaxy Note 8 (SM-N950F)
Panorama photo quality is brilliant, as you can see by this example which is 15680px wide and 3680px high and has areas in the photo which are very bright and very dark. The Panorama was taken in Panorama mode panning left to right.
You can view all my Samsung Galaxy Note 8 (SM-N950F) photo galleries on my Flickr page: Samsung Galaxy Note 8 (SM-N950F) example photos