I was one of the first people in Australia to open Rabobank's Raboplus high interest savings account (since rebranded to RaboDirect High Interest Savings Account). Since then it has consistently offered a high rate of interest and high level of security against bank account hackers.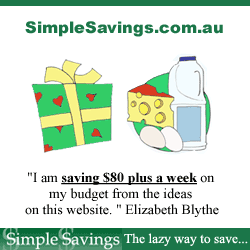 Comparison with Similar Accounts
Extremely high interest rate to help your savings grow faster
With RaboDirect the same high rates apply to individual people, businesses, trusts and self managed super funds (SMSF)
RaboDirect issues a free Digipass to all customers which provides high security two-factor authentication.
You can call RaboDirect customer service on their 1800 number but the account is online-only, with no branches or telephone banking to pay bills or transfer money
No minimum deposit, monthly fees or withdrawal penalties
The Rabobank Group has the highest possible credit rating (AAA) from Standard & Poor's, Moody's and Dominion Bond Rating Service
Rabobank is Europe's number 1 online bank and has over ten years of Internet banking experience
The Digipass
This account is perfect for people worried about their computers security while netbanking because even if someone gains access to your customer number they can't access your money because they don't have your Digipass (pictured at right).
This is what Rabobank calls "two-factor authentication" because your account is protected by two things: something you have in your hand (the Digipass); and something you remember in your memory (your Customer Number and PIN code).
The Digipass is a 'random number generator' that creates one-time access codes. The codes are used to identify you as a user, log you on to your accounts and verify transactions. The Digipass gives you peace of mind knowing that your financial information is always protected.
Netbanking Interface
The RaboDirect website (shown below) has a simple design which is easy to use and offers all the features you need eg: Transfer money, Interest earnt report (for your tax return), statements, secure message service to ask RaboDirect customer service questions etc.
Open a Rabobank RaboDirect high interest savings account right now online – it's fast and easy